48-Hours Trails West Travel Series: We've been there. Let us show you.
At Trails West Travel Magazine, we cover a vast expanse of the Western United States, from the western Nebraska panhandle to the North and South Poles of the planet. Our team of writers, photographers, and videographers created Trails West Travel Magazine to offer something unique, comprehensive, and different to wandering travelers and explorers.
48-Hours Trails West Travel Series
Since its inception, Trails West Travel Magazine has been using video production to complement our written stories. Incorporating video into our publication was always a priority, which is why we created the 48-Hour Trails West Series. This series showcases businesses, communities, and travel destinations throughout the American West, following all trails. We make these videos available on popular social media platforms such as
YouTube
,
Vimeo
, and
Dailymotion
, which has helped expand our audience from Western Nebraska to the Pacific Coast and beyond.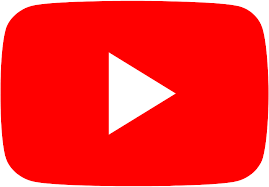 The purpose of 48-Hours Trails West Magazine Series is to produce original content for social media platforms that viewers, subscribers, and interested parties can use to make informed decisions regarding their travel and vacation experiences. Our goal is to provide accurate and helpful information that reaches a broad audience through social media platforms.
Our team at Trails West Travel Magazine is passionate about exploring and sharing the wonders of the American West. We want to provide our audience with as much valuable information as possible, so that they can make informed decisions when planning their own travels.
By following and subscribing to our social media platforms, you can stay up-to-date with our latest travel stories, videos, and recommendations. You can also engage with us and other travel enthusiasts by commenting on our posts and sharing your own experiences.
We are always happy to answer any questions you may have about our travels, including where to find the best local food, where to stay, and what to see and do in specific areas. Our team has extensive experience traveling throughout the American West, and we love sharing our favorite hidden gems and must-see attractions with our followers. So, feel free to ask us anything and join us on our journey through the great American West.
Current Videos & Playlist

We kindly bring to your attention that the videos presently available on our YouTube channel serve as supplementary content for several articles featured on our website.
At our core, we strive to offer comprehensive and multifaceted information to our audience. While our articles form the foundation of our content, we recognize the significance of incorporating different mediums to cater to diverse learning preferences. Thus, we have curated a collection of videos that delve deeper into the subjects covered in our articles, allowing viewers to grasp concepts more effectively and engage with the material in a dynamic manner.
By utilizing the power of visual storytelling, our videos aim to encapsulate the essence of our articles and bring them to life. They offer a visual representation of complex topics, present step-by-step tutorials, showcase practical applications, and feature interviews with experts to provide a holistic learning experience. We believe that this fusion of written articles and supplementary videos creates a well-rounded educational resource that appeals to a wider range of audiences, ensuring that knowledge is accessible and engaging for all.
Whether you prefer to read in-depth articles or watch videos that visually illustrate concepts, we want to ensure that you have various options to absorb and explore the information we provide. Therefore, we encourage you to visit our YouTube channel and browse through our extensive collection of videos that complement our website articles. We are dedicated to continually expanding and refining our video library to further enrich your educational journey.